Språkstudion's Swedish Film Club
EVENT
Date:
09 June 2022, 6.00 PM
-
09 June 2022, 7.00 PM
Venue:
Zoom: https://stockholmuniversity.zoom.us/j/66422412472
Join our film club to practise Swedish and learn more about Swedish culture. We choose a new title every week, which you can watch through your choice of streaming service. The film club meets every Thursday at 18:00 CEST.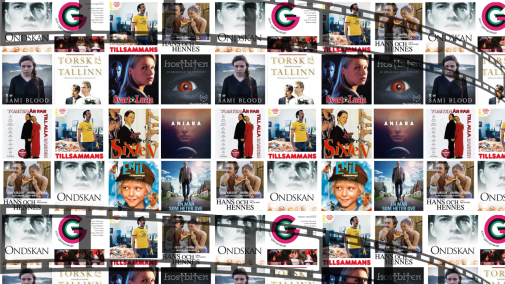 Next meeting
The Swedish Film Club will meet Thursday June 9th at 18:00 CEST to discuss Låt den rätte komma in (2008).
Concept
Participants vote for a new film each week, watch the winning title in their own time, and discuss it online on Zoom. Victor Taiba, front desk staff at Språkstudion and student of Translation Studies, hosts the film club. He has compiled an exciting list of films which also includes information on where to find them, whether you are watching from Sweden or abroad. Please note that each participant pays for their own streaming costs, if/when applicable.
Who can participate?
Students and staff from Stockholm University, CIVIS Universities and Språkstudion's partner universities in Germany (Leipzig), South Korea (HUFS), Japan (Osaka) and Mexico (UNAM) are invited to participate in the film club. Join in on a regular basis or when you find the time. Recommended level of Swedish proficiency is A2 (CEFR) and above.
Register and get more information
Please register by sending an e-mail to info@sprakstudion.su.se from your official university address. We will then send you the list of films and Zoom meeting link.
Welcome!
Språkstudion on social media