Welcome session for international exchange students
International exchange students in Teacher Education and Education Sciences were welcomed to Stockholm University.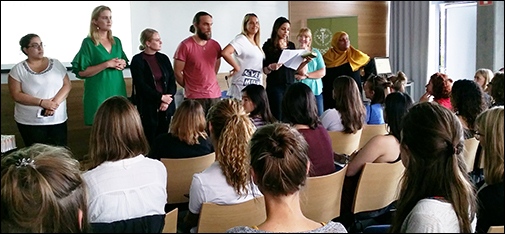 On August 30, 2017, around 46 international students at Stockholm University were welcomed by the Departments of Teacher Education: the Department of Language Education, the Department of Education, the Department of Mathematics and Science Education and the Department of Child and Youth Studies.
The international students attended a welcome session, were they got their first insight into Sweden and the Swedish way by Reed Curtis, doctoral student in International and Comparative Education.
After that the students were introduced to the activities at Språkstudion, the Language Resource Center at Stockholm University, and on how to navigate at the University and its systems. They were also getting acquainted with their buddies from the participating departments.