Read our teachers students blogs
What is it like when you're an international student coming to Stockholm? Read about exchange studies in Stockholm at our teacher students blogs.
Katja Scarry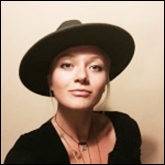 Katja Scarry is 19 years old and is taking part in the Erasmus program at the Department of Language Education, Stockholm University, starting January 2016. Katja is a graduate of University College KPH WIEN/KREMS, Austria.
- I think it is great when you can share experiences with the people you love through telling a story, showing pictures or even a movie.

Paula Menses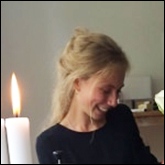 Paula Menses is 20 years old and is an undergraduate student at the University of Amsterdam. She is studying Child Development and will spend the spring semester 2016 at the Department of Education, Stockholm University.
- Having lots of memories from my family vacations in Scandinavia when I was younger, it was a dream to live in a Scandinavian city for a while. Last year, I got this opportunity! I am very much looking forward to share all my experiences with my fellow world-wanderers.