Yoxsimer Paulsrud, BethAnne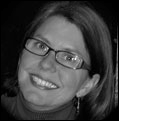 BethAnne Yoxsimer Paulsrud
Filosofie doktor i utbildningsvetenskap med inriktning mot språk och språkutveckling
English-Medium Instruction in Sweden: Perspectives and practices in two upper secondary schools
Key words: English-medium instruction (EMI), Content and Language Integrated Learning (CLIL), upper secondary school, English in Sweden, language policy, translanguaging, academic language, language hierarchy
This thesis presents English-medium instruction (EMI) in the Swedish context, focusing on perspectives and practices in two schools. The research question is as follows:
How and why is EMI offered, chosen, and practiced in the Swedish upper secondary school today?
The aim is to explore the status of the educational option, the reasons for offering EMI to stakeholders, the stakeholders' beliefs about and goals of EMI, and the implementation of EMI in the classroom.
A survey of all upper secondary schools in Sweden was conducted to ascertain the spread of content teaching through a foreign language. The educational context was studied from an ecological perspective using methods based in linguistic ethnography. Language alternation, academic language, and language hierarchy were all considered. Interviews were analysed for content; and classroom language use was analysed for language choice and function. The concepts of affordance and scaffolding together with translanguaging were key. The de facto policies of the micro contexts of the schools were examined in light of the declared national policy of the macro context of Sweden.
The results indicate that the option in Swedish schools has not increased, and also tends to only be EMI - not Content and Language Integrated Learning (CLIL) or instruction through other languages. EMI is offered for prestige, an international profile, marketing potential and personal interest. EMI students are academically motivated and confident, and see the option as "fun". 100% EMI in the lessons is not the goal or the practice. Translanguaging is abundant, but how language alternation is perceived as an affordance or not differs in the two schools. One focuses on how the languages are used while the other focuses on how much each language is used.
In conclusion, the analysis suggests that a development of definitions and practices of EMI in Sweden is needed, especially in relation to language policy and language hierarchy.

BethAnne can now be reached at bethanne.paulsrud@biling.su.se